Error
There was error in completing request.
Please try again or contact our customer service
---
Executive class speedboat
---
Executive class speedboat / Jeanneau Leader 30 Outboard details

Cruising area : Dubrovnik

Charter and rental options : Private boat tour

Speed boat lenght (m/ft):9.23 m / 30 ft

Capacity:8

Maximum speed:36 mph

Cruising speed: 20 mph

Fuel capacity: 300 lt

Water capacity: 100 lt

Engine:2 x Yamaha 150HP Outboard
---
Jeanneau Leader 30 Outboard boat description

The Jeanneau Leader series enjoys huge popularity in Croatia and Dubrovnik, where clients appreciate the sport yacht–family boat mix. One thing in common to all models of the Leader series is the designer: they are all created by designers of Italian studio Garroni, who sign all Jeanneau yachts with the recognizable Black Corner – the little corner where the glass surfaces of the windshield meet on all models of the Leader.

Jeanneau Leader models are usually beloved for their exterior, and these two new ones don't disappoint in that regard, either. The cockpit also hides several large storage units, the largest of which lies under the central part of the cockpit that is also accessed through the stern.

Light and spacious interiors make both this Leader pleasant enough for short cruises. Leader 30 reaches a top speed of 32 mp/h and has a cruising speed of 24 mp/h at 3.000 rpm.

Laced with the same DNA that makes larger Jeanneau models so attractive, Leader 30 proved to be impressive for private boat tours to Elafiti islands, Mljet, Korcula, and Hvar. Spend your day away from the crowds, on the water with Leader 30 speedboat.

Jeanneau Leader 30 Outboard boat equipment

Two Yamaha 175 HP outboards
Snorkel sets
Bathing platform
Outside speakers
Bimini (sun protection tent)
Shower
Toilet
Fridge
SUP
Towels
Underwater scooter
---
Jeanneau Leader 30 Outboard/Dubrovnik waterfront dining
---
Jeanneau Leader 30 Outboard/Dubrovnik waterfront dining
tour info, options, prices and inclusions
---
---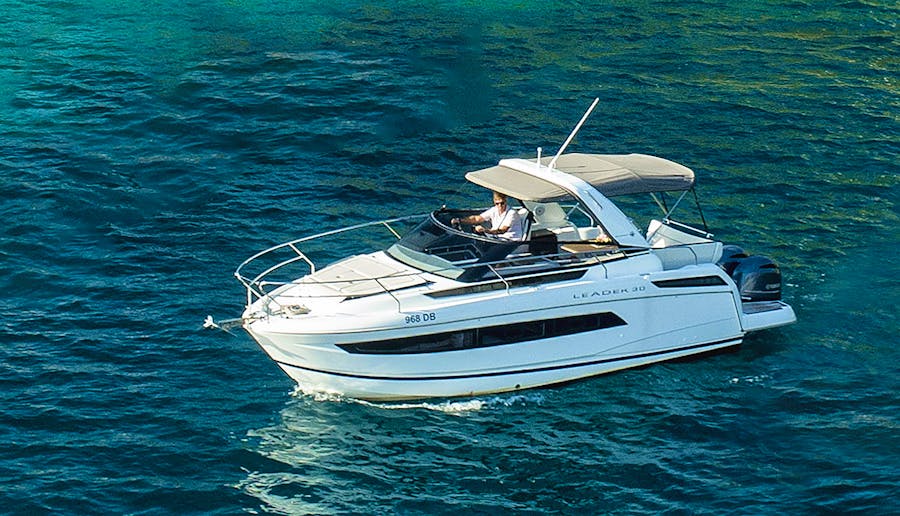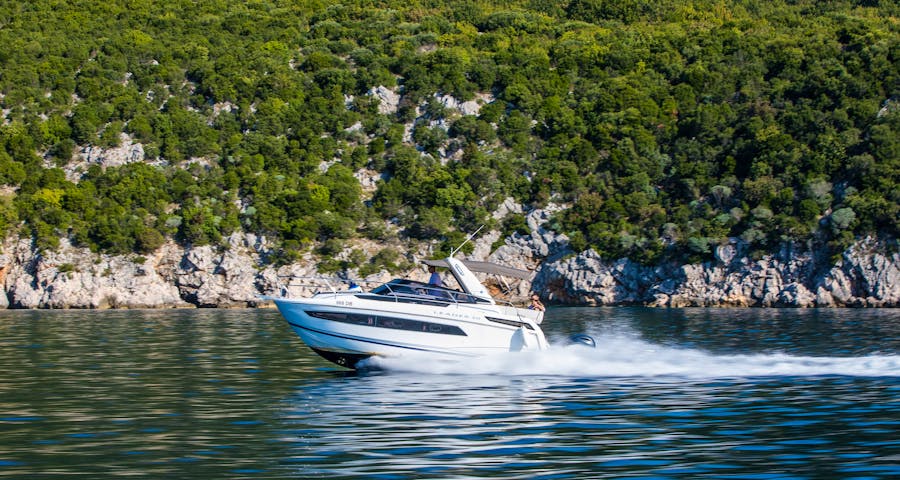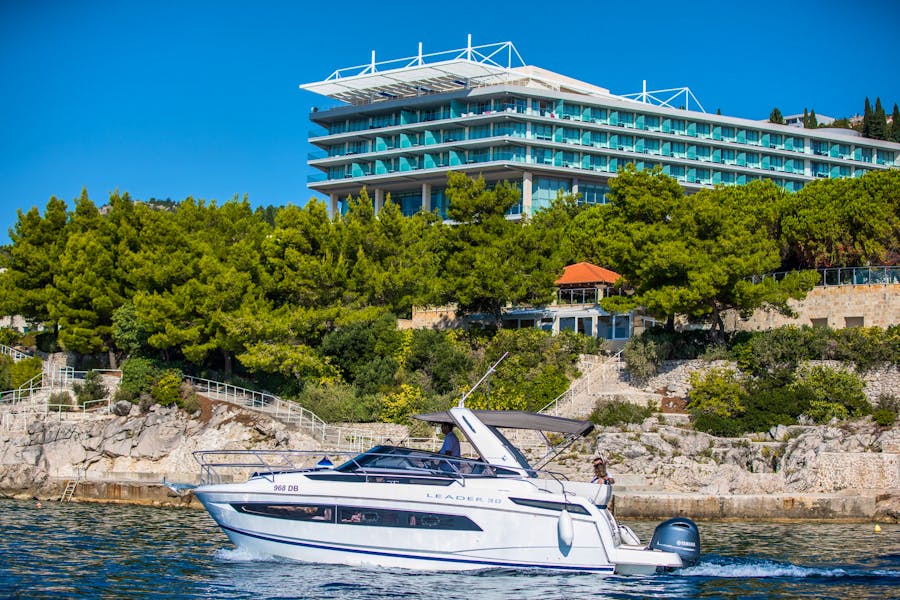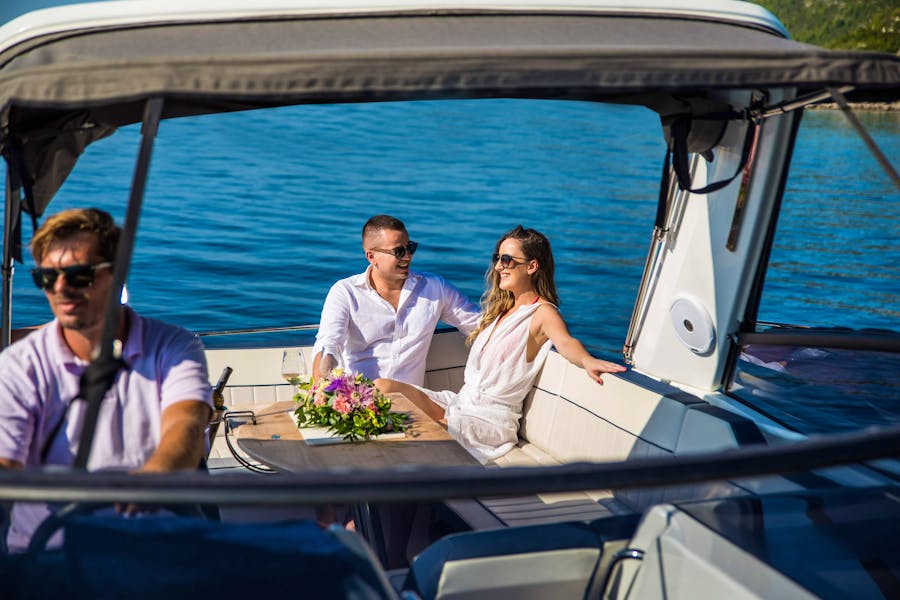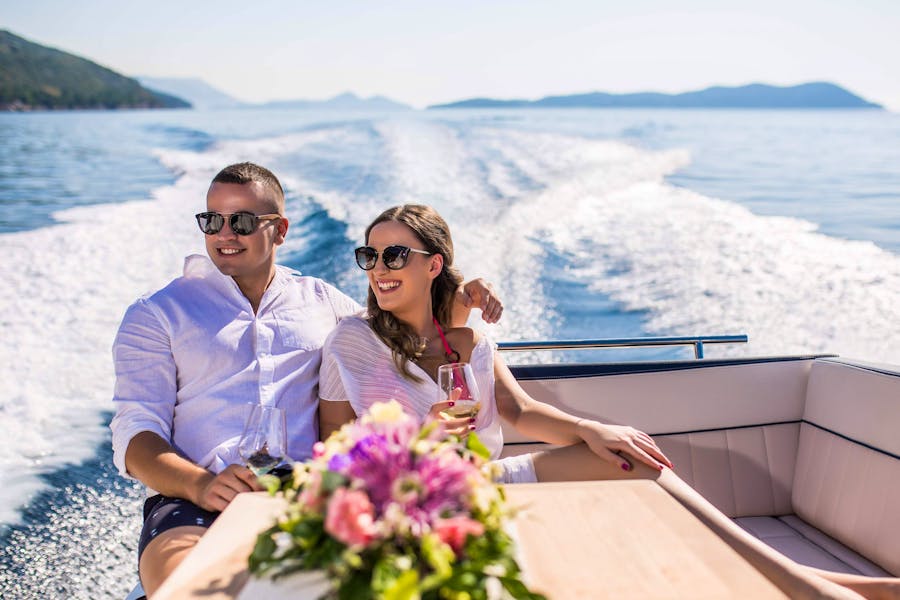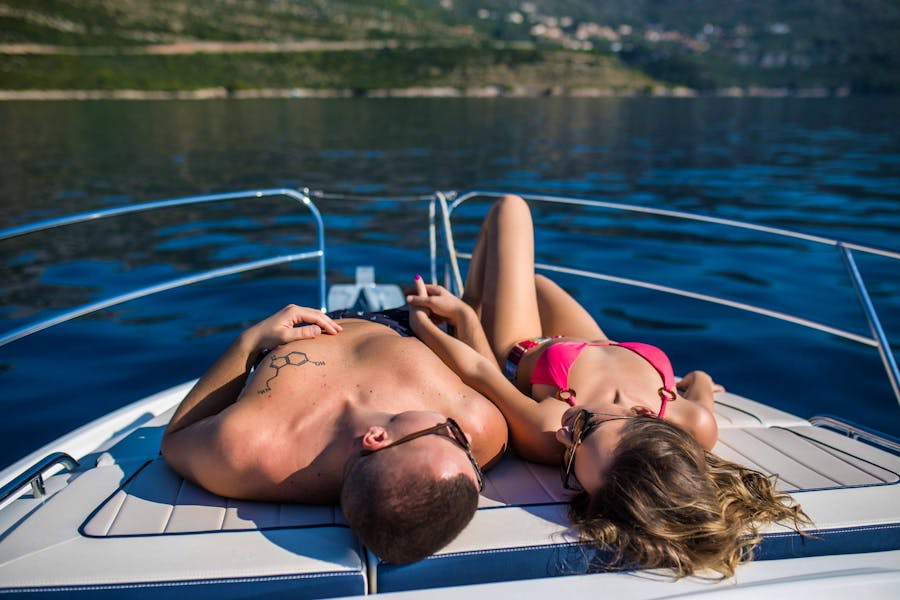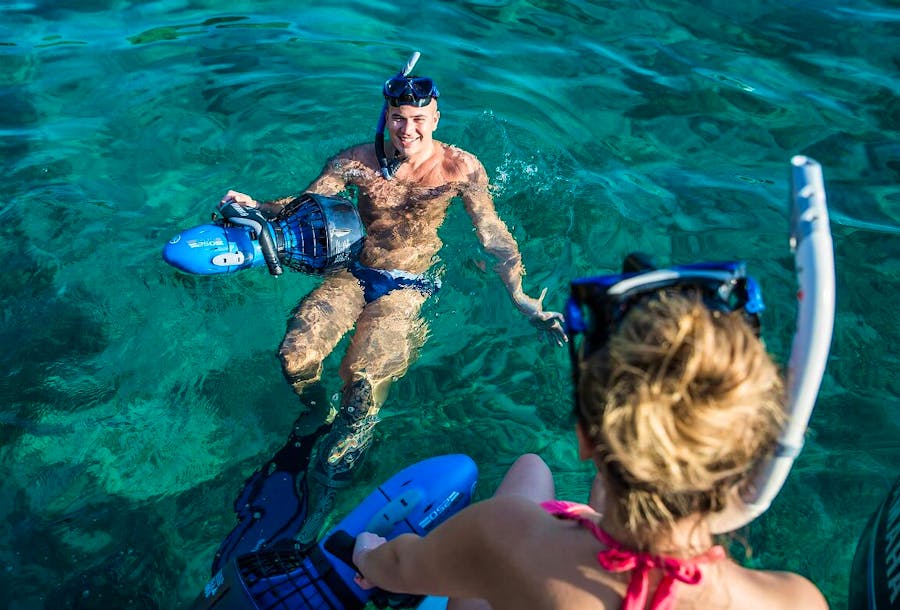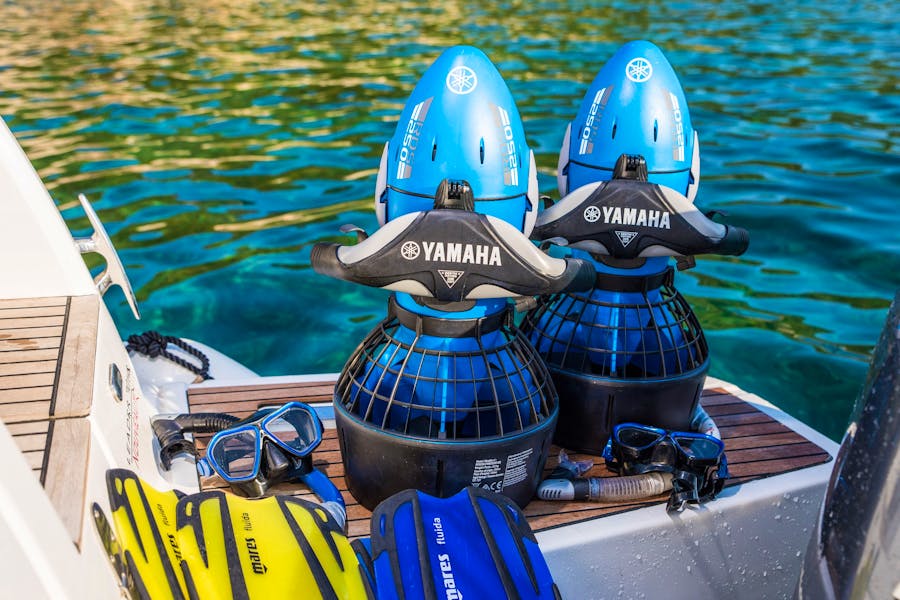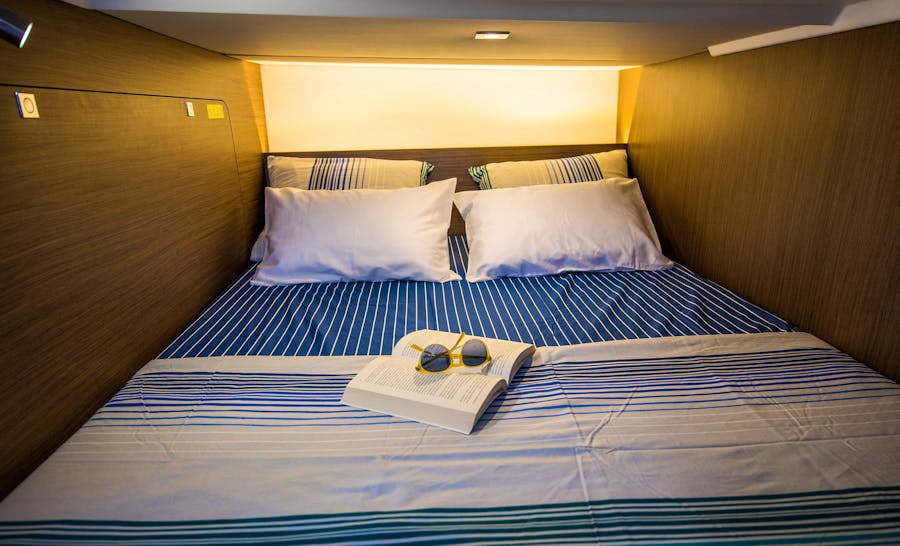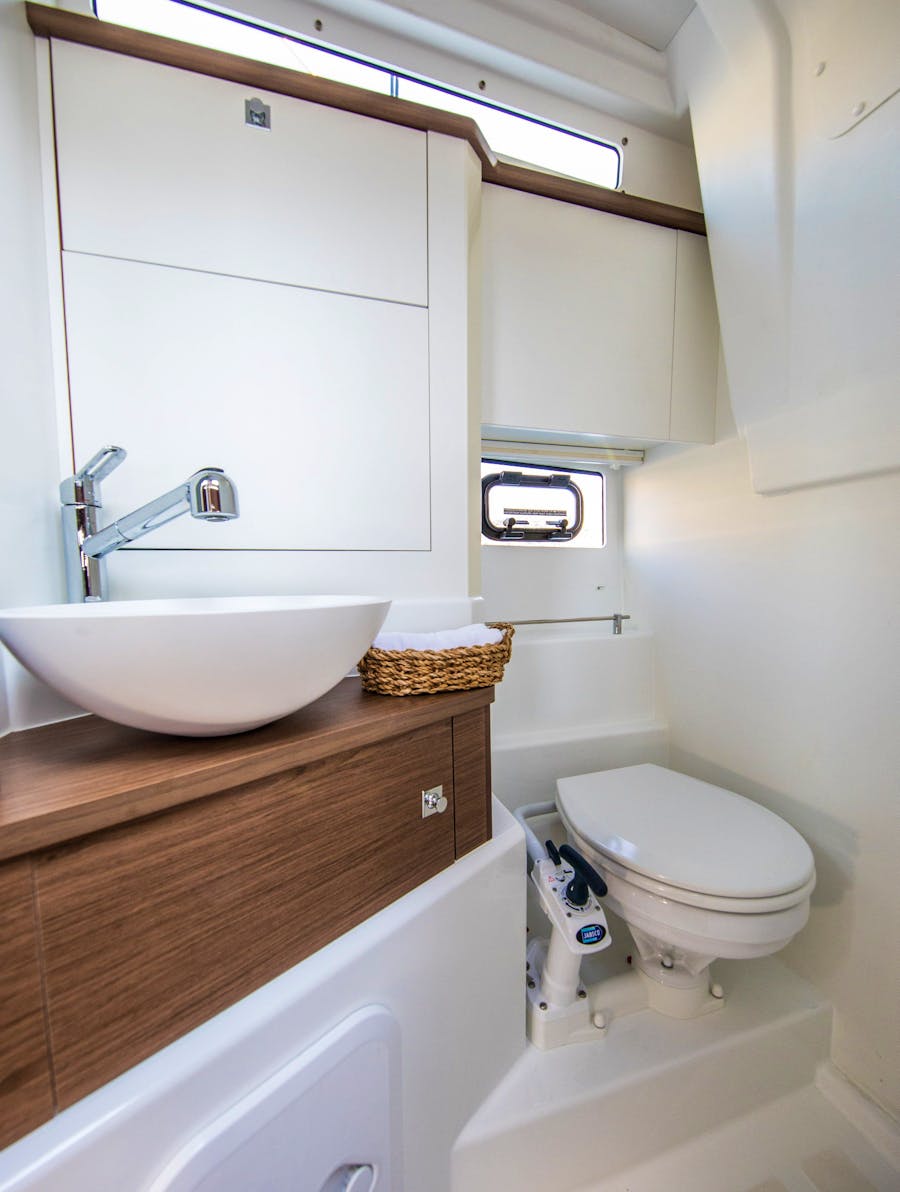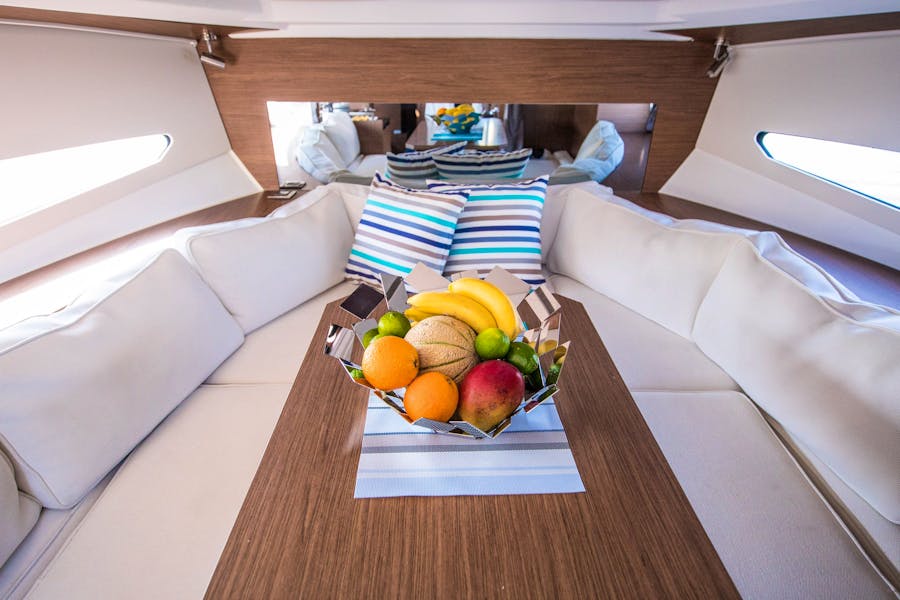 ---
This tour was a great way to end our stay in Dubrovnik. Our boat captain Nick was so good. He stopped at great locations for us to get off and swim and he took us to the absolute best spot to have lunch. On the way back we even got to see a Croatian water polo match that was so much fun. Can't recommend this tour enough. Truly a highlight for us.
by Pioneer23729
---
This is a really extended boat tour. Flexible from morning till sundown. We avoid all of the crowds, and our captain recommend us that there is also the possibility of going back to Blue Cave in the late afternoon, after all of the tourist boats left. Loren, the captain was incredible, very pleasant, and quite knowledgeable about the history of Croatia as well as all of the islands we traveled to. We were able to spend the ideal amount of time floating around the ocean, having lunch at the Bowa waterfront restaurant, and exploring the islands.
by M__Sylvia
---
Hidden beauties of Elafiti islands
Where do I begin? The private tour was absolutely incredible, hands down my favorite day in Dubrovnik! Frano, the captain, was incredibly kind, funny and had a wealth of knowledge about the country, as he was born and raised in Dubrovnik! My husband and I were going to book a smaller tour with 8 people but decided to splurge and book the private tour, it was the best decision we made! Again, cannot recommend this tour and Frano enough!!!
by reginemartine
---
We are processing your inquiry!
Please wait till our servers consume your request...
---
Speed boat excursions in Dubrovnik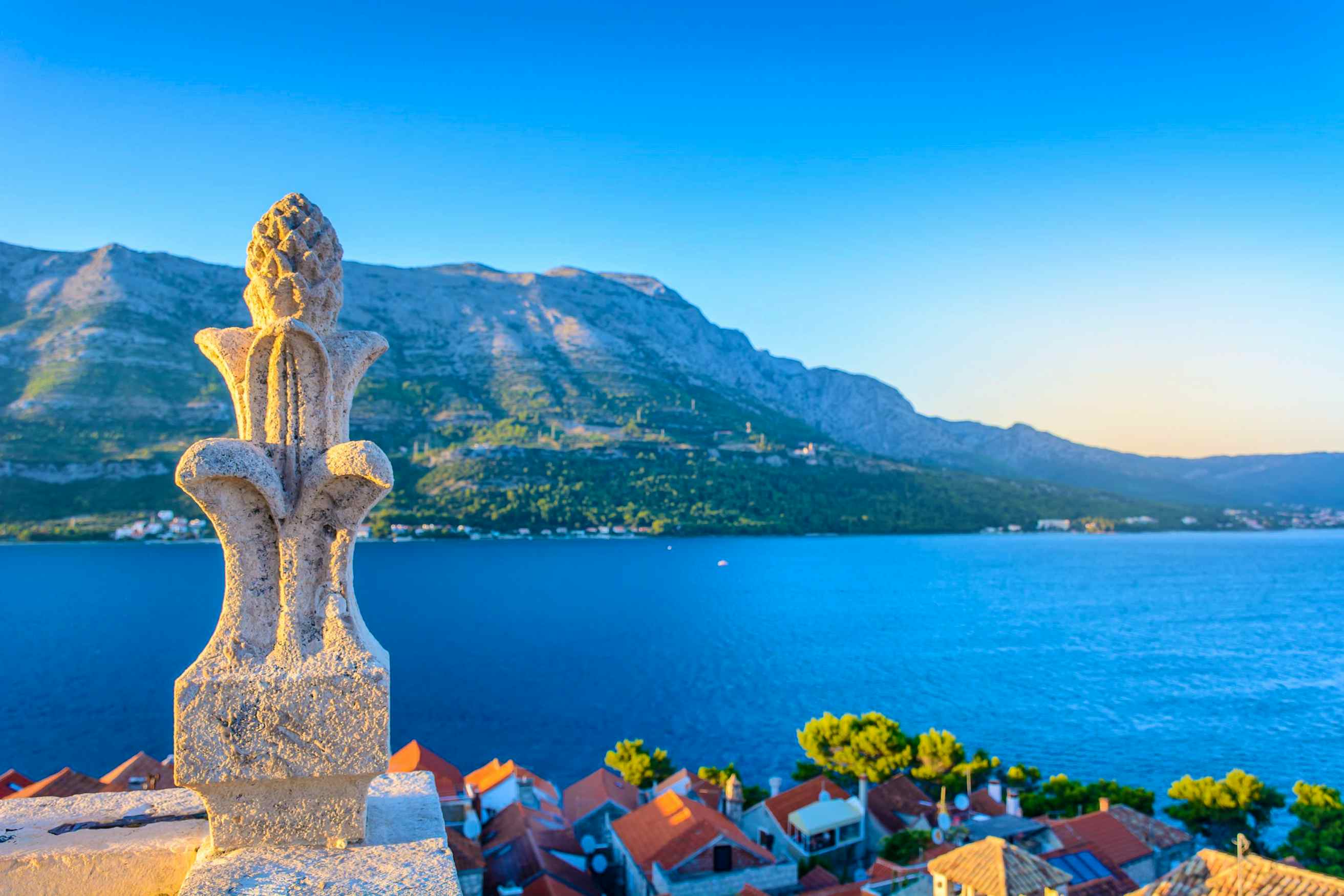 Private boat tour Dubrovnik - Korcula
Private boat tour
Where else could you find a more exciting site for an adventure than the place where Marco Polo was born? During the course of this full-day private boat tour from Dubrovnik, you will have the opportunity to travel to the island of Korcula aboard a pri
---
Dubrovnik team building boat tour
Private boat tour
Would you like to increase the motivation of your employers and empower the work that your team does? Would you like to bring a smile to the faces of your children, friends, or family members? Employees who participate in effective team building get to
---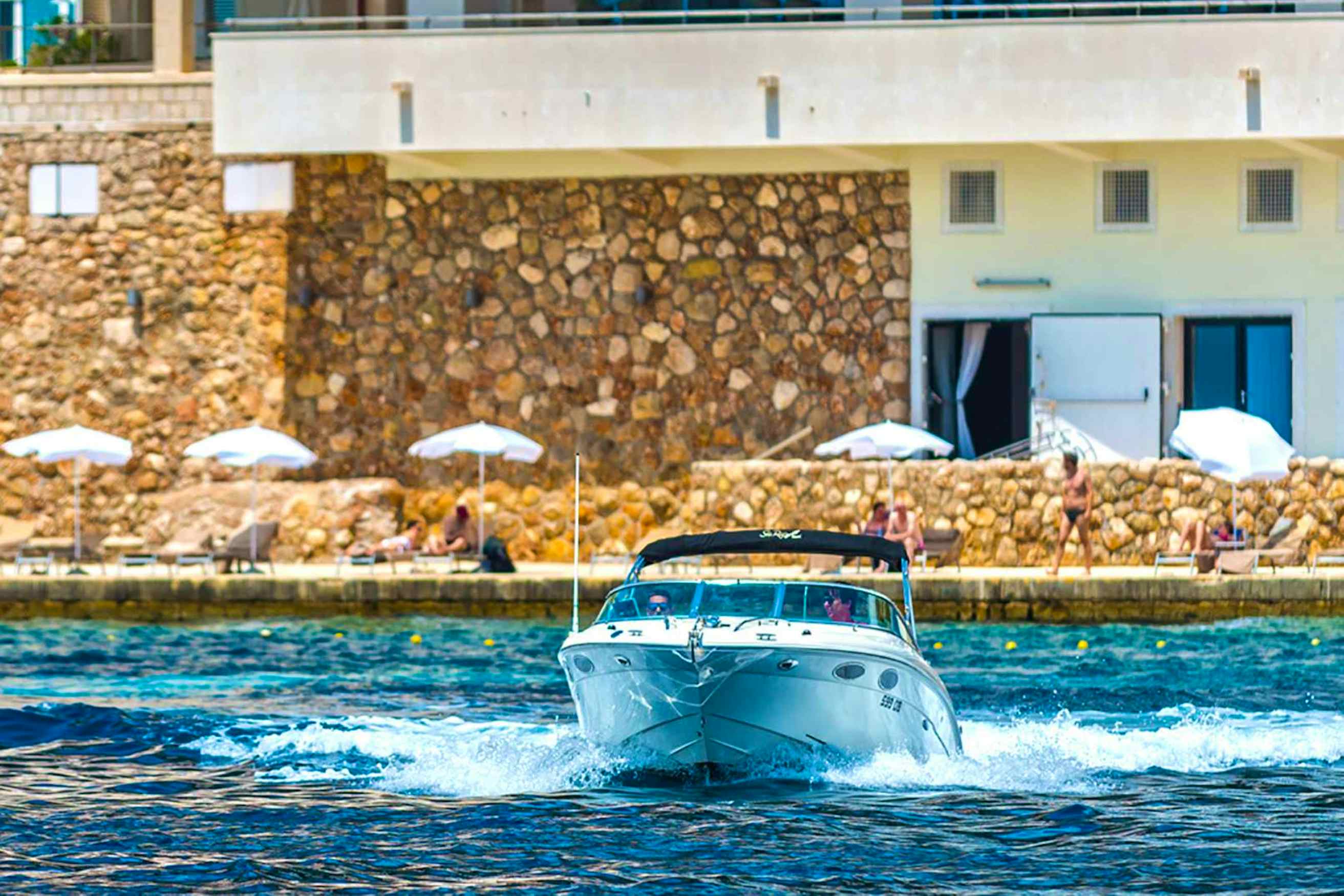 Dubrovnik boat adventure / beach stops including visit of Blue Cave
Private boat tour
In Dubrovnik, there are so many beaches and Blue Cave worth visiting. Skip the line, and make the most of the day spent 4-5 hours in relaxing, exploring, snorkeling inside Blue Cave, and sunbathing with this private boat tour. Enjoy a fast-speed boat r
---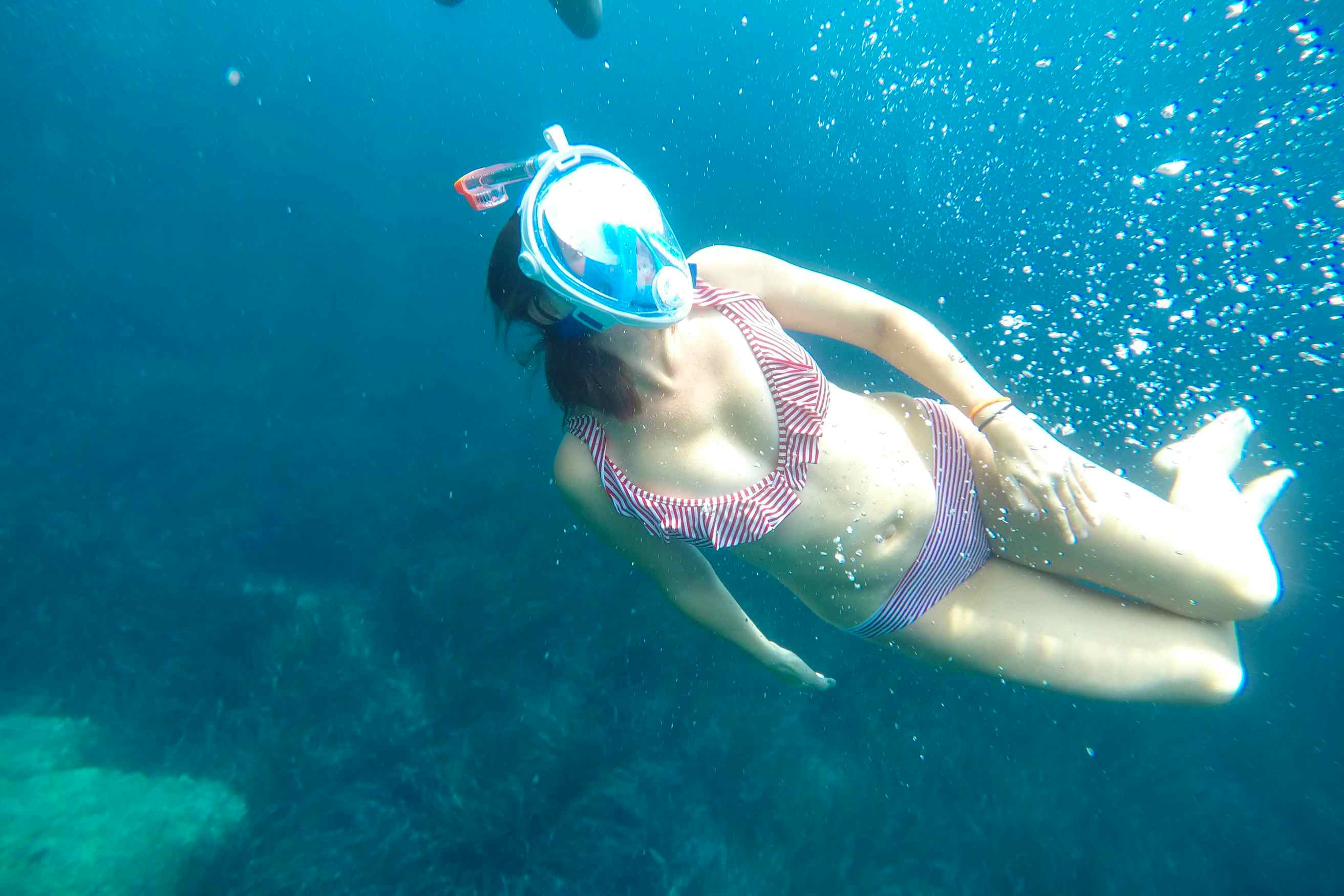 Boat tours: Explore on Blue cave your own, no join in travellers
Private boat tour
One of the most well-liked things to do in Dubrovnik is to go on the Dubrovnik Private Caves Tour. Escape the tourist crowds and explore the underwater world of hidden bays and caves at your own pace, with flexible departure times and
---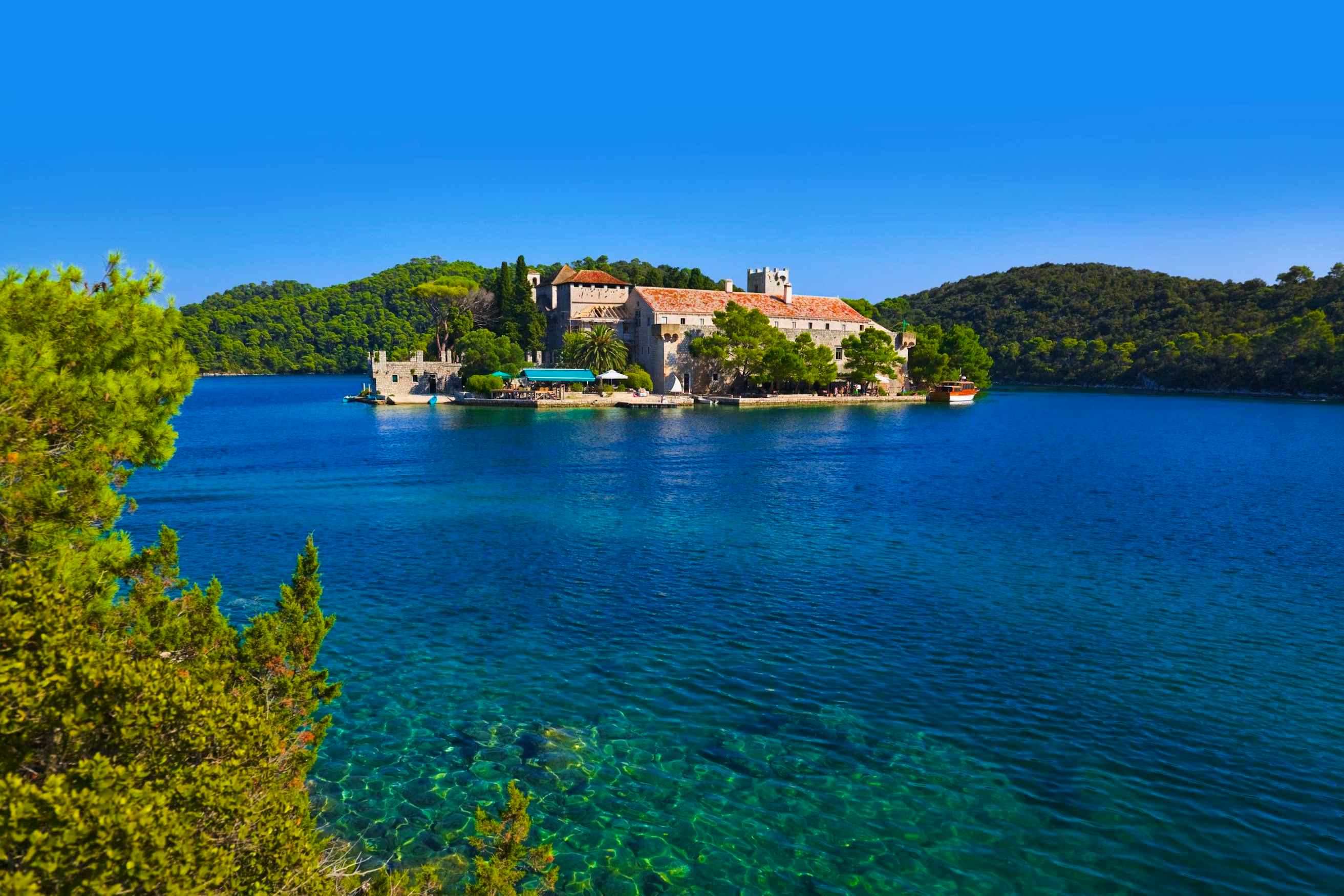 Island Mljet - Land of Green
Private boat tour
This one-of-a-kind private boat tour is designed to showcase the natural wonders and untamed wilderness of the island of Mljet in the best and most entertaining way possible over the course of a whole day spent on the water in either a speed boat or a
---
---
Included:
Hotel pickup & drop off, Choice of direct in front hotel pickup & drop off, selected hotels only
Use of snorkeling gear
Professional skipper
Refreshment on boat
Fishing gear(selected boats only)
GoPro Hero camera(selected boats only)
---
Excluded
Lunch
Gratuity
Fuel surcharge
---
Benefits
The best selection
Flexible date guarantee
Flexible itinerary guarantee
Fast or instant availability confirmation
Mobile voucher
Secure, fast and easy booking
Boat private tours can be customized so you can see the sights & attractions that interest you.
Customer support 24/7
Flexible cancellation
Support
Best price
Service
Tailor made
Flexible date guarantee
Free reschedule in case of bad weather(Boat tours only)
Full return in case of bad weather(Selected boats only)